Featured Announcements
Board of Directors – Seats Available
Northern Valley Emergency Medical Services, Inc. (NOVA) is a community focused non-profit volunteer and career ambulance service that provides emergency medical services to North Whitehall, Washington, Heidelberg and portions of Lowhill Townships and the Boroughs of Slatington and Walnutport.  We are seeking two volunteers to join our Board of Directors.  The Directors provide oversight and supervision of the operations of the organization and additionally participate in related committees including:  Budget & Finance, Operations, Human Resources, Public Relations, Training, Infection Control and Restricted Asset Planning & Long-Range Planning.  Interested applicants may submit a letter of interest and resume to Northern Valley EMS, Inc., 2375 Levans Road, Coplay, PA 18037 or contact Kristie Wilk at 610-262-1075 / ext 3.
March 2017 Business of the Month
Northern Valley Emergency Medical Services (NOVA)
Recognized by Chamber as Business of the Month
            The Greater Northern Lehigh Chamber of Commerce is proud to recognize Northern Valley Emergency Medical Services (NOVA) as the March 2017 Business of the Month. NOVA is a provider of emergency advance life support and basic life support medical transportation services. They service 45,000 residents in North Whitehall, Washington, Heidelberg and portions of Lowhill Townships and the Boroughs of Slatington and Walnutport.
            In May of 1966, community members came together to form a small ambulance service with 16 volunteers in a small building 13 years later they outgrew the space and moved into its present location in located at 2375 Levans Road in Coplay. In addition, they operate two substations; one on Slatington, the other in Heidelberg Township. Since their first day in May 1966, NOVA's mission has never wavered. They are an organization built on a solid foundation of values and principles that drive their success by shaping goals, guiding conduct and promoting a sense of pride.
At NOVA, integrity is earned through uncompromising dedication, educating to the highest standards and openness within the organization.  They are committed to the safety of those they serve by maintaining the highest skills and abilities to ensure their well-being.  Dedicated to the continuous improvement of patient focused care and services intended to exceed the community's and visitors' expectations, they employ a continual quality improvement program.  NOVA promotes a system where creativity is championed and innovation is encouraged.  Finally, through mutual respect, teamwork and open communication, they foster a partnership with the communities, staff, professional colleagues and patients and their families.
            Board Officers are; Kevin A. Schmidt, President; William V. Moyer, Vice President; Nancy Treskot, Secretary; Lamar Hamm, Treasurer; Kristie D. Wilk, Director of Administration; Anne Boddie, Director of Operations; Lisa Breneiser, Business Office Manager. NOVA auxiliary, in operation since 1974 continues to be, an integral part of the organization, Auxiliary President since 1975 is Marie Dean.
Providing emergency ambulance services to the community has changed greatly over the past 50 years.  Career professionals have largely replaced volunteers, and costs of vehicles and state-mandated equipment have increased exponentially. The challenges of funding this vital community asset continue to change and expand requiring new business planning and implementation.  The future promises even more difficulties and will require effort, focus and community cooperation.
            NOVA remains committed to providing quality care to those we serve while striving to continue being innovators in the rapidly evolving emergency medical services universe.  To learn more about NOVA, to volunteer or donate to the cause, visit 
www.northernvalleyems.com
. You can also find them on facebook @NorthernValleyEMS.
Child Car Seat Safety Checks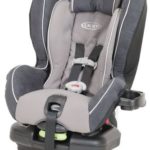 We all want our children to travel safely in cars. Installing a car seat for younger children and babies can be a challenge. Northern Valley EMS, Inc. is committed to helping the families of our community.  We have certified technicians who can check to make sure your car seats are installed correctly and teach you how to use and install a car seat on your own. For additional information or to set up an appointment, please call 610-262-1075.