Caring Is What We Do Best
Emergency 911 Services
Please call 911 if you are having an emergency.  Northern Valley EMS, Inc. provides ALS & BLS primary 911 emergency medical services to North Whitehall, Washington, Heidelberg and portions of Lowhill Townships and the Borough of Slatington in Lehigh County and the Borough of Walnutport  in Northampton County.
Child Car Seat Safety Checks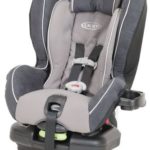 We all want our children to travel safely in cars. Installing a car seat for younger children and babies can be a challenge. Northern Valley EMS, Inc. is committed to caring for the families of our community.  We have certified technicians who can make certain your child's car seat is installed correctly and teach you how install the car seat on your own. For additional information or to schedule an appointment, please call 610-262-1075.